Project Shiksha -From Darkness to Light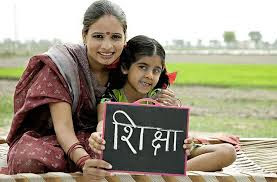 In order to increase  employment opportunities to its beneficiaries NABET has conceptualized the idea of starting an online educational website under its own banner. This website shall provide invaluable educational content to students of various age and levels ranging from school to 10+2 std levels in various disciplines.The contents and pattern are so  prepared and format so designed and presented that the concepts are easily understood.The contents are CBSE specific and subjects are NCERT based. The contents shall be  accessed free to students and shall also provide personalised service to those who request specific service. The website shall also develop  its source of sustainability for its programmes & strive to gradually move away from donations.
—————————————————————————————————————————————————————–
Shiksha -Need and Objectives
NABET's volunteers  and I found a paucity of high quality educational material across India. Education  is an important element of human development. The bottom line is that it also provides livelihood. The mismatch between quality education available vis a vis what is expected is glaring.Besides there is ever growing number of students for whom quality education is not available. Hence there is a crying need to develop an effective but low cost model of  imparting quality education. We have decided therefore to provide  online educational material via video tutorials and also personalised tuitions to its subscribers. The tutorials shall be delivered  by the very best  in the field .
The intent and the objective of the website is
• Provide free and high quality education to the beneficiaries.
• Provide free access to tutors to solve any doubt regarding their course material.
• Provide related employment opportunity to the disabled and disadvantaged through the back end job requirements that shall surface.
—————————————————————————————————————————————————————–
We need you !
We shall create a library of videos of all the subjects from class 6th to 12th. For this we need your participation and support. If you can teach any subject  ranging from science to English to Maths etc. (professionally and dedicatedly) this your opportunity and moment.
You can also contribute by recording lectures of your school    teachers /tuition  etc and submit it to us.
—————————————————————————————————————————————————————–
Join Us
All volunteers shall get certificates of appreciation from the NGO.
Volunteers shall have their name mentioned on our website and publicized in our outreach efforts.You also get the chance to give back to the society the gift of education certificates of appreciation from the NGO.
All of us had a wonderful opportunity to learn in past !
Let us help and spread the joy of imparting education to  others too.
Please mail your consent to teach@nabetindia.org along with details of the subject and topic you would wish to train the students on
Alternatively you may contact the the below mentioned people for more information about our effort
Abhishek Mishra
+91- 9718903091
abhishek.spasukh@gmail.com
Rahul Talreja
+91-9999298858
rahultalreja11@gmail.com
You can reach us at teach@nabetindia.org
For more updates- www.facebook.com/nabetindia